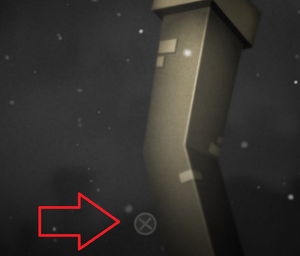 The button to delete a game save can be found on the main screen.
The player can either resume the game by clicking on the chimney or click the little cross at the bottom to delete that save.
Alternatives
Edit
There is an alternative way of deleting the saves if you are having trouble.
The data for all saved games can be found in the appdata folder.
C:\Users\<Your Username>\appdata\Roaming\Little Inferno\profiles.bin
Ad blocker interference detected!
Wikia is a free-to-use site that makes money from advertising. We have a modified experience for viewers using ad blockers

Wikia is not accessible if you've made further modifications. Remove the custom ad blocker rule(s) and the page will load as expected.